Noelani Body Chain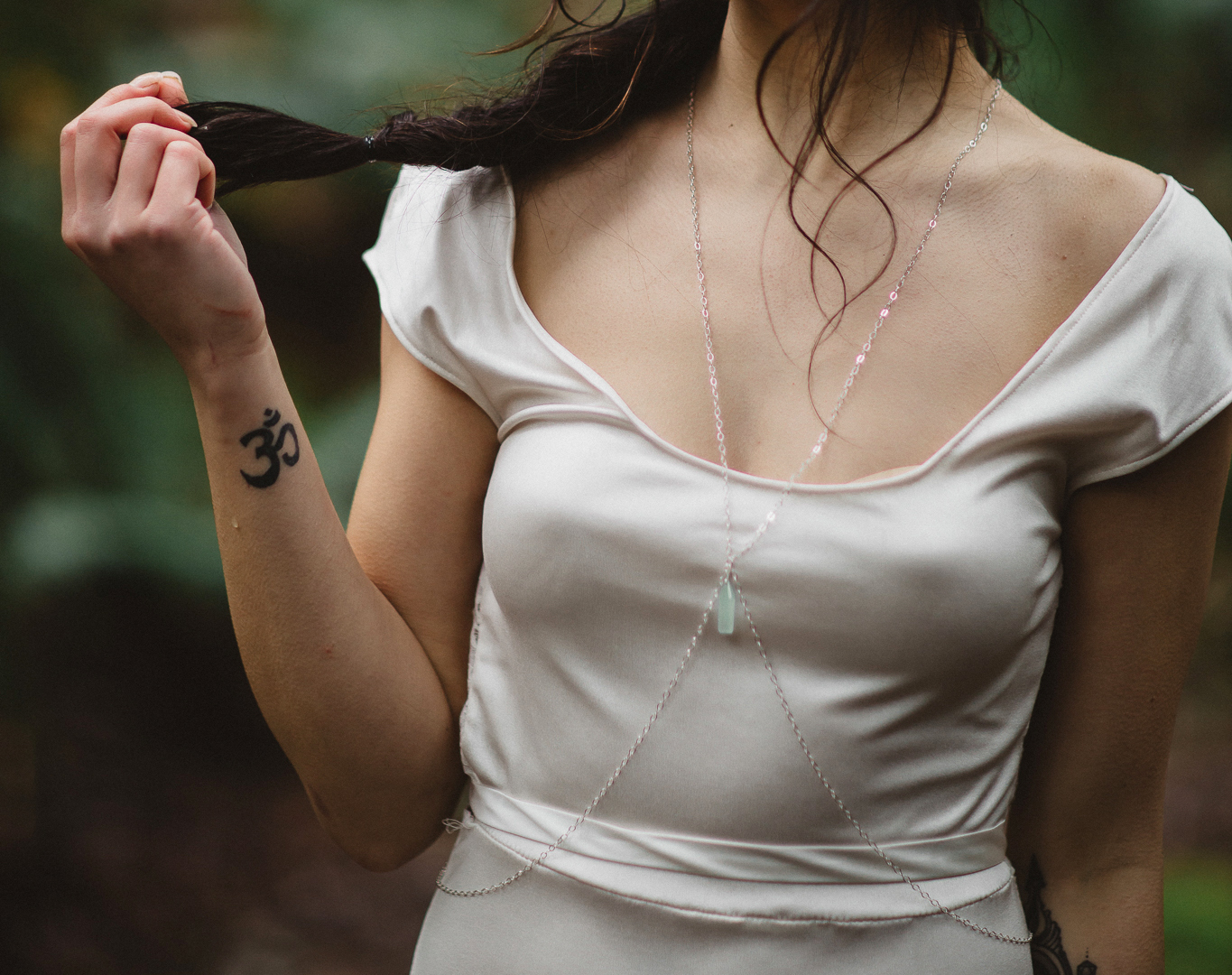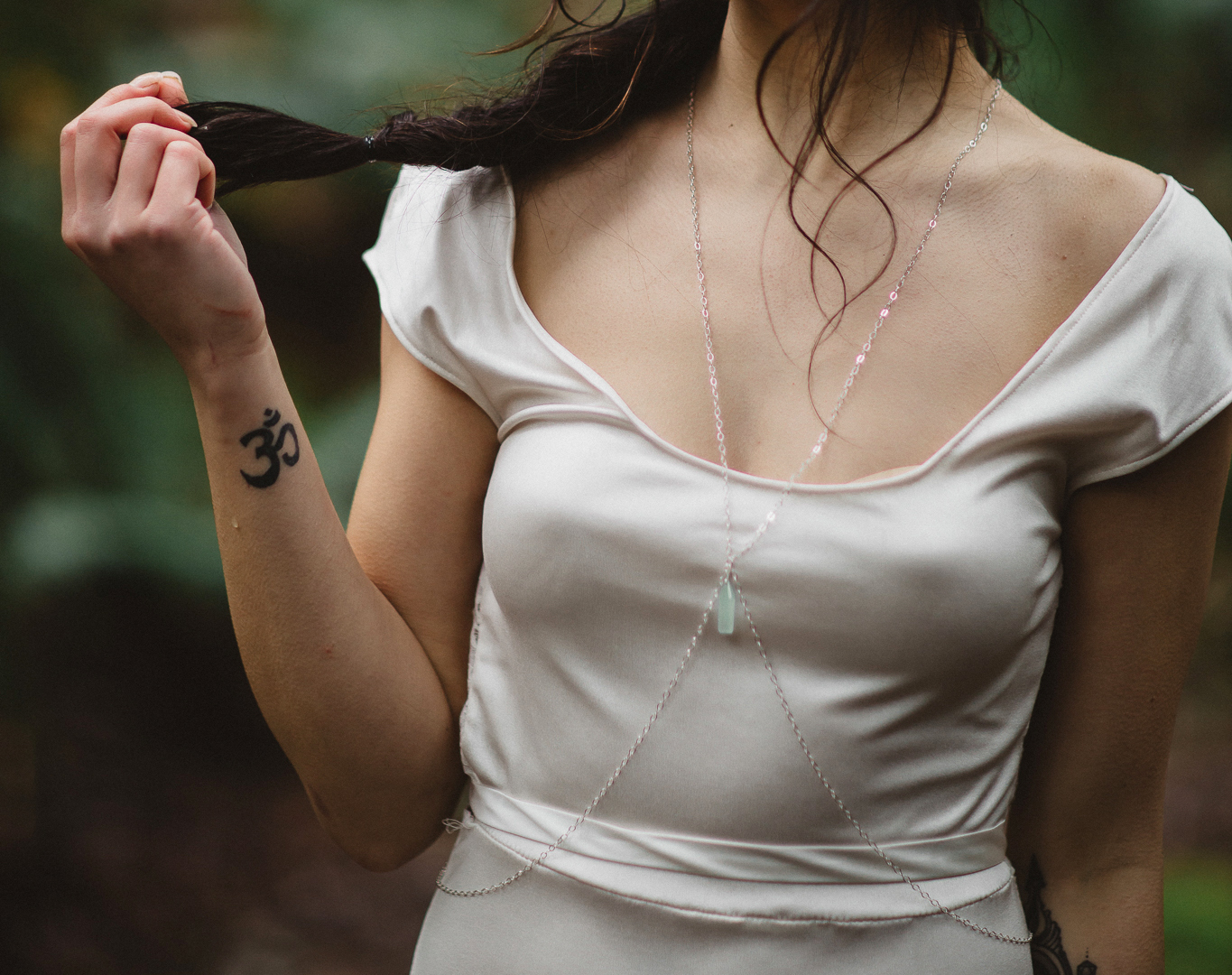 Noelani Body Chain
The Noelani body chain is beautiful in its serene simplicity. It features bright, sterling silver chain with the focal point of the piece being the beautiful blue-green chalcedony crystal. Finished off with a collected leaf charm, as most Lembas jewellery. Made with love in Seattle, WA.
Custom Size: Think you need a custom size? Custom orders are welcome. Inquire at inquiries@shoplembas.com prior to ordering. Please allow an additional 2-6 weeks for expected item to ship.
Lembas Unchained: 10% of proceeds go to organizations for ending human trafficking and aiding survivors.