Renoir Reversible Body Harness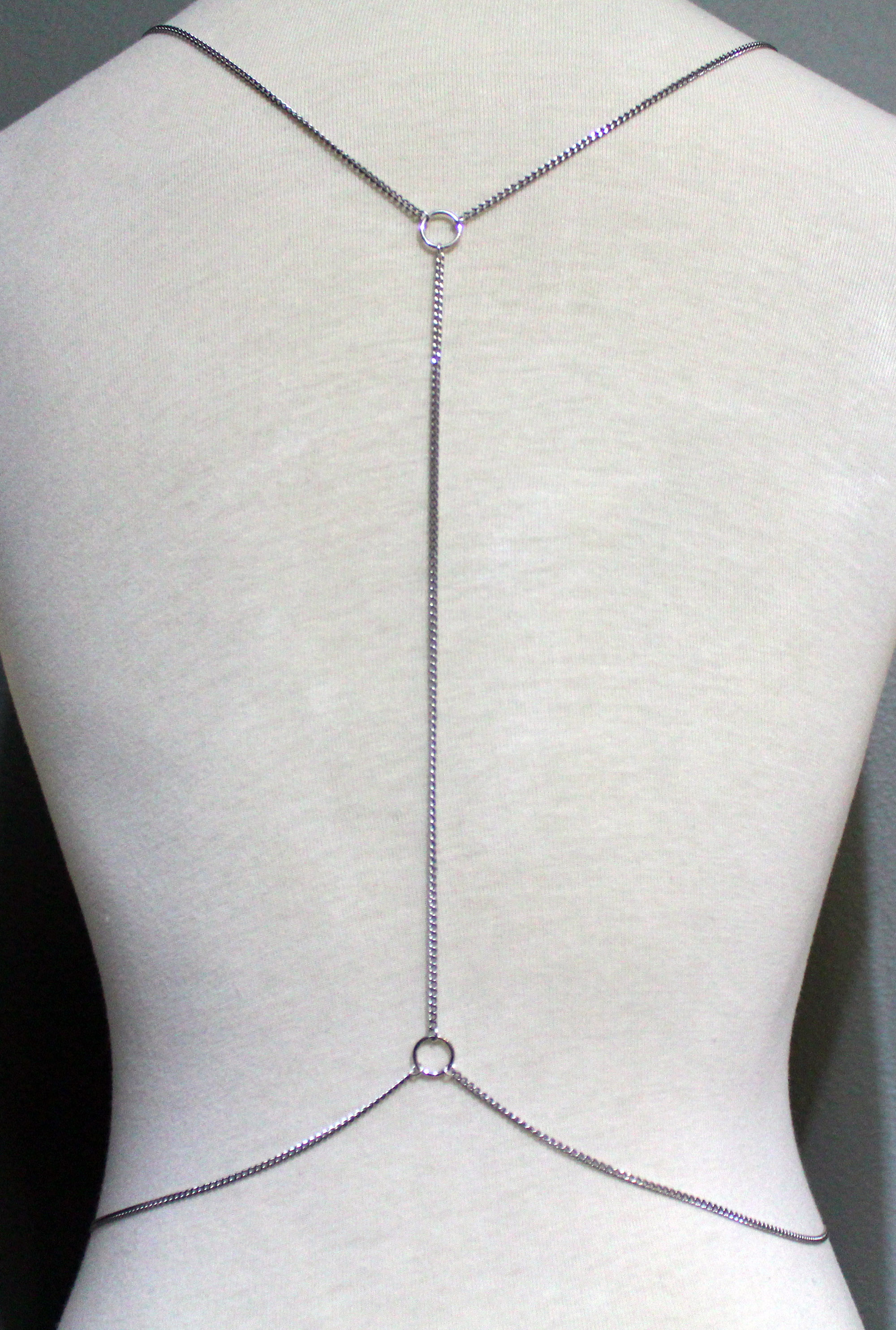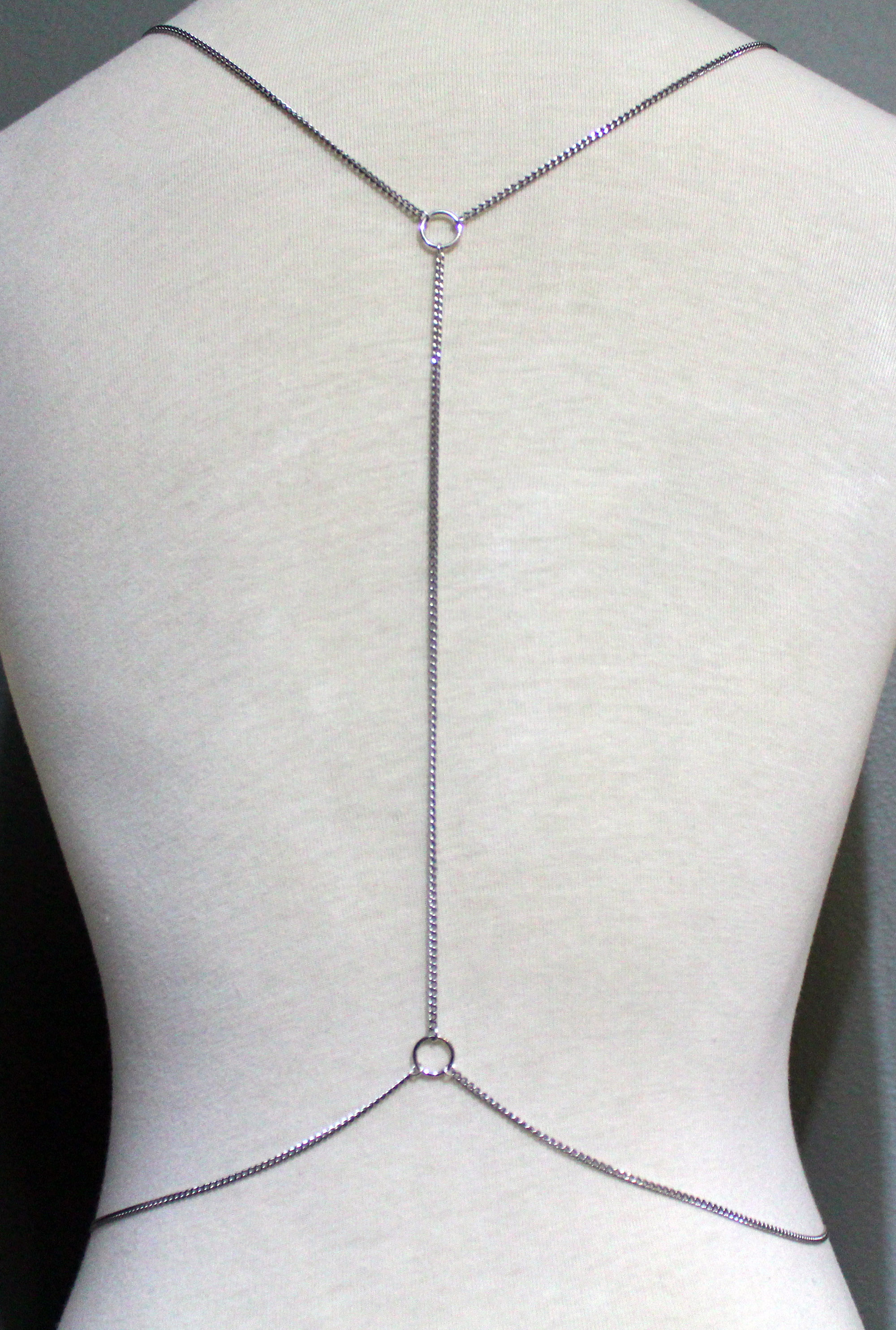 sold out
Renoir Reversible Body Harness
This is a great body chain for wearing under garments with a subtle peek-through, or over your favourite outfits. Since it's reversible, you can decide which look you want in front or your back. Clasp links into one of the large jump rings for easy closure. Built with a sexy, slinky stainless steel chain for that industrial, yet delicate look. Finished off with a collected leaf charm.
Custom Size: Think you need a custom size? Custom orders are welcome. Inquire at inquiries@shoplembas.com prior to ordering. Please allow an additional 2-6 weeks for expected item to ship.
Lembas Unchained: 10% of proceeds go to organizations for ending human trafficking and aiding survivors.
Shown With: The Martine head piece.
Materials:
Chain: Skinny stainless steel chain
Large rings: Aluminum
Lobster clasp: Stainless steel
Extender chain: Stainless steel
Components: Sterling silver